BATTERY ENERGY STORAGE SYSTEMS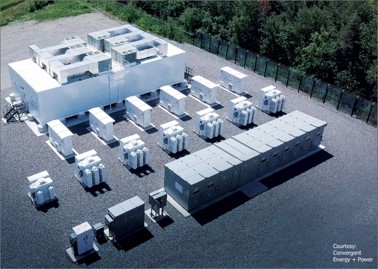 Battery Energy Storage Systems (BESS) can be used for a variety of applications, including frequency regulation, peak shaving, CapEx deferral, integration of distributed energy resource (DER) energy, and microgrids. Different battery technologies can unlock different applications, providing various benefits to the utility and their consumers.
Booth & Associates has the experience and expertise to address important challenges pertaining to BESS, including developing sustainable business models, long-range planning integration, overcoming technology performance uncertainty, determining comprehensive and credible cost estimates, and integrating battery energy storage with existing utility systems.
Our staff focuses on personal attention to our clients' increasingly complex financial and reliability/resiliency needs. The combination of financial and engineering staff resources available from Booth & Associates makes us uniquely qualified in many areas to address the specialized needs of utilities successfully and cost-effectively.  We welcome the opportunity to discuss how our experience can provide valuable benefits to you and your organization.
Our areas of specialty include:
•  ECONOMIC FEASIBILITY (COST / ANALYSIS)  •  BUDGET AND STRATEGIC PLANNING  •  RENEWABLE ENERGY COMPLIANCE    •  SYSTEM PLANNING INTEGRATION  •  POWER QUALITY BENEFIT STUDIES  •  PROJECT MANAGEMENT  •  INTERCONNECTION / BALANCE OF PLANT ENGINEERING  •  MATERIAL SPECIFICATION AND PROCUREMENT  • CONSTRUCTION SPECIFICATIONS  •  FULL EPC CAPABILITY 
For more information about the Battery Energy Storage Systems Services at Booth, please contact Bill Jordan at 919.851.8770 or email info@booth-assoc.com