BECKETT-PAULSBORO 138KV RIVER CROSSING
New Jersey
This project involved the rebuild of an existing transmission crossing due to the deteriorating condition of the existing lattice structures.  The transmission line was designed to meet USACE clearance requirements over the navigable waterway being crossed.  Due to limitations caused by the existing waterway crossing permit and issues with environmental permitting, the existing 60' right-of-way had to be utilized for the new line.  The existing OPGW on the transmission line had to remain in service throughout the duration of the project until the new OPGW was ready for service.  Load restrictions and the presence of Eagles in the area restricted the work duration of the project from October to December.
The H-frame structures were designed such that that they could be installed straddling the existing lattice towers, missing the grillage foundations, and allowing for transfer of the conductors and OPGW prior to removal of the towers.  Horizontal circuit configurations were chosen to minimize structure heights, as the structures were in the runway approach path of a nearby airport.  The tallest structure is 171' above ground, and the river crossing span is 1,498 feet.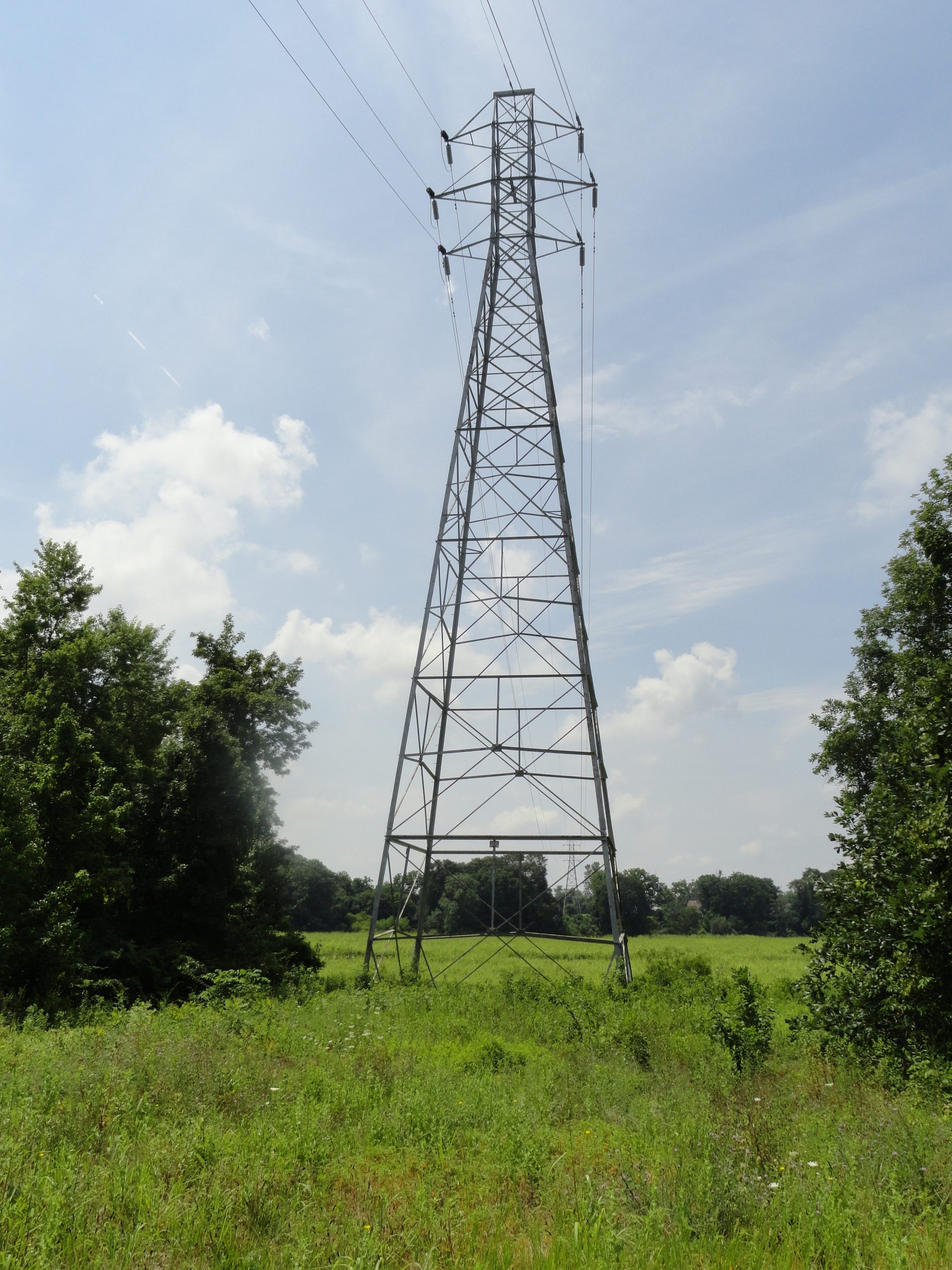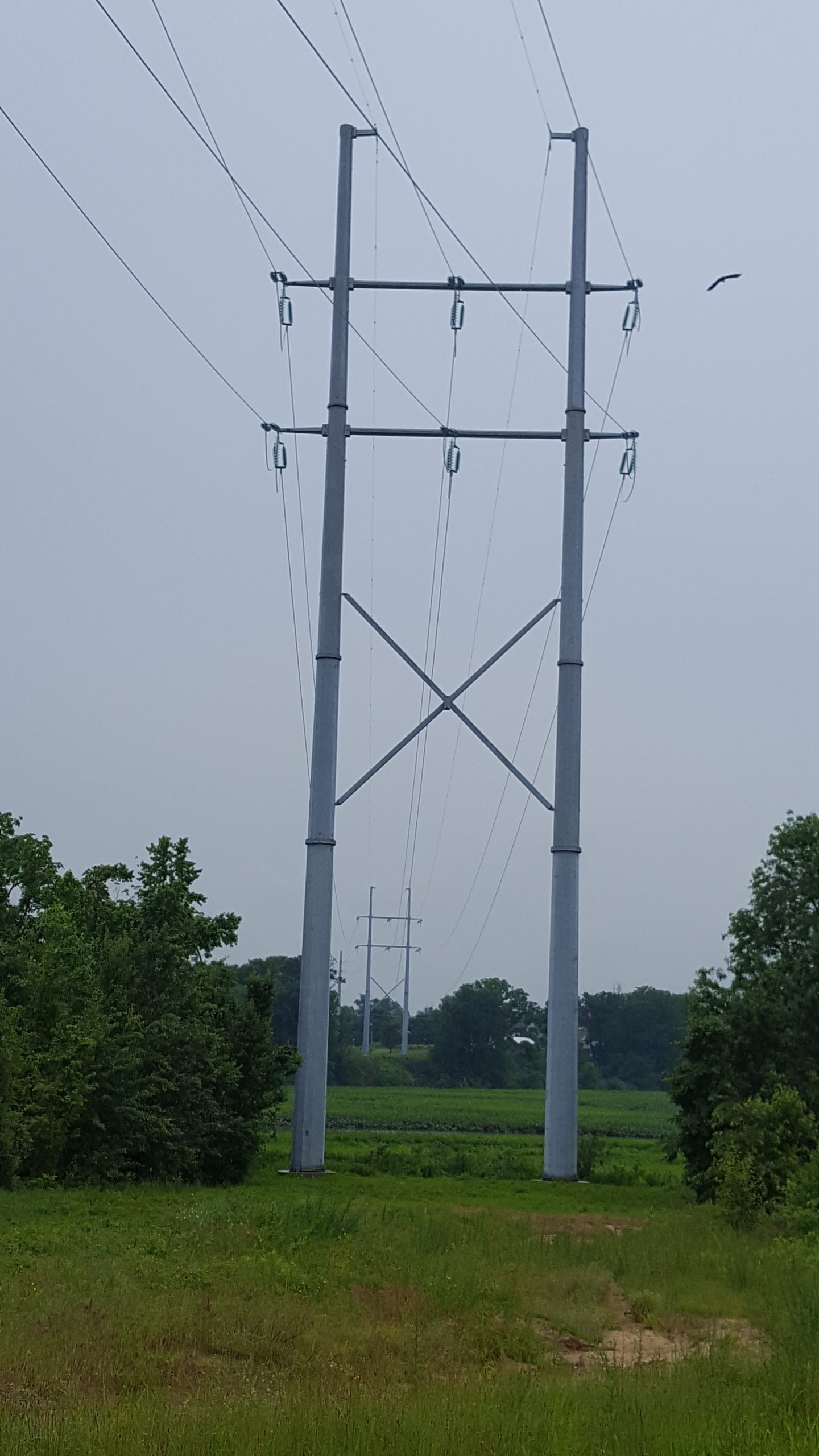 Please contact David S. Huffstetler at 919.851.8770 for more information about our Transmission Services or email huffstetlerds@booth-assoc.com
Line Voltage
Dual Circuit 138kV
Length of Project
0.6 miles
Engineering Challenges
River Crossing, Narrow ROW, Limited Construction Window